1.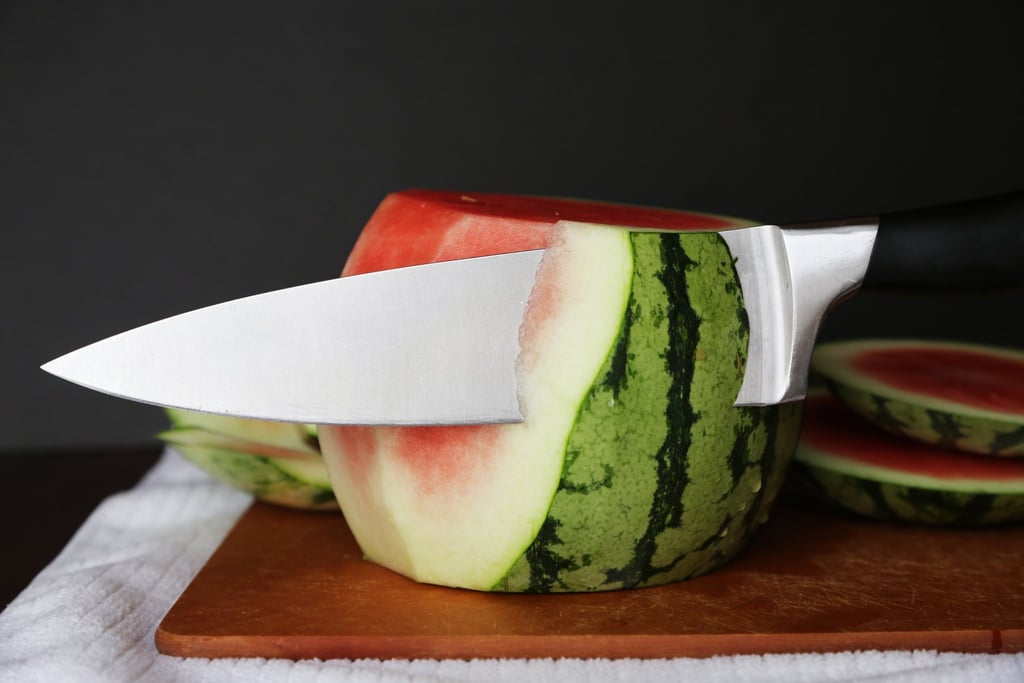 Unless you want to make things hard on yourself, you need these food hacks in your life for Summer. These tips for the best way to cut a watermelon, the quickest way to peel a mango, and more will have you saying, "Why didn't I think of that?"
2.
3.
4. Cut them at once.
5. Slice watermelon on a cutting board on top of a baking sheet to catch all the juice for easy cleanup.
6. Keep leftover avocado from browning by coating the flesh with a little olive oil.
7. Use a (new) toothbrush to get rid of pesky hairs on corn.
8. Freeze fresh lemon juice in big batches so you have it at all times.
9. Core a bell pepper while keeping it whole for easy chopping.
10. Prevent water from boiling over by placing wooden spoons over the pot.